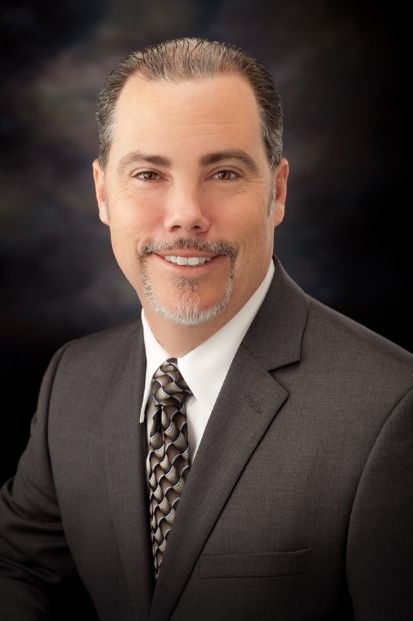 Russell J. Hooker
QKA
Executive Vice President and Shareholder
(713) 881-9313 office
(713) 855-2383 cell
Russ@Nova401k.com
Russell Hooker is the Executive Vice President of Nova 401(k) Associates where he oversees sales and marketing for the firm, and works with financial advisors and their clients to design qualified plans that meet the objectives of the business owner. He personally handles Houston area marketing and sales for Nova 401(k) Associates and acts as a resource for our other marketing directors.  With over 12 years of experience in the retirement plan industry, Russ fully understands the ins and outs of defined contribution plans, from design to implementation and administration.  Russ is also extremely well-versed on defined benefit and cash balance plans.
Russell serves on the TPA advisory council for several of our recordkeeping partners.  He regularly conducts educational seminars for advisors wanting to better understand how to grow their qualified plan business.   Russ regularly attends numerous professional conferences and seminars around the country with a to stay current on new laws, products and sales trends.
Russ is a graduate of North Dakota State University where he double-majored in Spanish and International Studies and also captained the soccer team. He also attended graduate school at the University of Texas at Austin where he majored in Latin American Studies focusing on Anthropological Linguistics and Conflict Resolution. Prior to attending college, he served four years of active duty in the US Army's Military Intelligence branch as a Spanish Linguist.
Russ's Industry Advice
Russ's advice to financial advisors can be summed up in three straightforward steps:  "First, align yourself with partners who you can rely on to do a competent job at a reasonable price and can help make you look good.  Don't position yourself as an expert in all things 401(k) if you're not.  Second, position yourself as a general contractor hired to put all the pieces in place to build the right retirement plan for your client. Third, sometimes the right choice is not necessarily the cheapest. It's the one you feel most comfortable with to get the job done right, which ultimately can be invaluable."
Nathan Cooley
Shareholder and Marketing Director
Office: (469) 726-3314
Cell:  (469) 726-3314
NCooley@Nova401k.com
Nathan is the Marketing Director for Nova 401(k) Associates in the North Texas Area. He has spent the last three years gaining experience in the retirement plan industry, and his background includes implementation and administration of defined contribution plans. His responsibilities include the establishment and maintenance of relationships with Nova's many different partners in the retirement plan community, assisting financial advisors and plan sponsors with retirement plan design options, and navigating a broad variety of retirement plan providers.
Prior to working at Nova, Nathan worked at Northwestern Mutual as a financial advisor where he assisted clients with their financial needs, from insurance to investments. Working as a financial advisor gives Nathan great insight into the needs of financial advisors.  Nathan graduated from Texas A&M University in 2008, with a Bachelor of Science degree in Economics and a minor in Business Administration. He is working toward an ASPPA Qualified 401(k) Administrator (QKA) designation, and has passed the tests for an ASPPA Qualified Plan Administrator (QPA) designation and an Enrolled Retirement Plan Agent designation (ERPA).
Nathan's Industry Advice
Nathan's industry advice for plan sponsors is, "When implementing a retirement plan you will hear a lot about due diligence on the investment selection and monitoring process, fiduciary risks/warranties/guarantees/automated processes, etc., and at the end of the day those are all important, but ultimately none of those points matter if employees aren't participating in the plan." He explains, "Education and investment advice are instrumental in raising participation, but the true key to success is designing the right retirement plan to fit the needs of yourself and your employees."
When it comes to 401(k) plan advice for financial advisors, Nathan says, "Leverage the support offered by retirement plan providers. Most advisors do not focus on retirement plans, generally it's a value add for a current client or the opportunity just presented itself. Rather than devoting significant personal resources, utilize your partners in the retirement community whose sole focus the design, implementation and maintenance of plans. This approach should result in a more profitable plan for the advisor, a more robust plan for the plan sponsor, and overall better experience for everyone involved."
Nathan's Favorite Industry Guru
Nathan's favorite industry expert is Sal Tripodi because he created the ERISA Outline Book which a superior "Go To"' Guide for everyone in the industry.
Nathan Dishes on Dogs
When it comes to canines, Nathan think Catahoulas are one of the most beautiful breeds around saying, "My dog, Hunter, is great with children, fiercely loyal, and protective of his family and territory."
Steven Hale
Marketing Director
Office (512) 501-2866
Cell (512) 981-9596
Shale@Nova401k.com
Offering over 17 years of expertise in the financial services industry, Steve joined Nova 401(k) Associates in May 2010 as the Marketing Director for Austin, Texas, as well as Northwest Texas and Oklahoma.  He is responsible for sales and business development initiatives including developing wholesaler, DCIO, broker and financial advisor relationships, implementing key advisor support services, and assisting plan sponsors and financial advisors navigate a wide range of retirement plan design options.
Prior to working at Nova 401(k) Associates, Steve was Vice President of Field Sales and Business Development at NextStep Defined Contribution. He works at Charles Schwab (formerly The 401(k) Company) from 1997-2009, first as Director of Participant Communications and then as Vice President of Participant Communications, where he managed all aspects of participant communications and education delivery to over 500,000 participants with over $35 billion dollars in assets under management across all market segments.
Steve is a member of the American Society of Pension Professionals and Actuaries (ASPPA). He holds a ERPA I, FINRA Series 6, 7, 24 and 63 licenses. He was an Adjunct Professor at the University of Texas at Austin in Certified Financial Planning for the Economics Department. Steve graduated Oklahoma State University with a Bachelor of Science in Business Administration in 1992.
Steve's Industry Advice
When it comes to retirement advice, Steve points out the important role of the advisors. "Advisors play a critical role toward the success or failure of the 401(k) plan. Each employee has their own experience in a self-directed plan. Education and guidance for all employees, regardless of their income or assets under management, is a key service for the advisors serving the 401(k) market. Having focus only on the principal owner fails to meet critical needs that greatly impact the success of a 401(k) plan and ultimately the industry as a whole. Healthy plan behaviors are compiled one investor at a time," says Steve.
Steve's Favorite Industry Guru
Steve's favorite expert is David L. Wray, President of the Profit Sharing Council of America.  Steve says, "He is a tireless and nationally recognized authority on the 401(k) and other defined-contribution plan matters. He often testifies before congressional committees and at Labor Department, Treasury Department, and Internal Revenue Service hearings to provide a knowledgeable and critical voice to such a vital public need. His comments are rational and well supported by facts."
Steve Dishes on Dogs
Steve doesn't have a dog, but he has an affinity and past associations with the English Pointer. Steve says, "They are super intelligent, athletic, graceful, loyal and hard-driving hunting dog. I have been amazed by their skills, patience, and stamina on the hunt and they demonstrate their basic instincts as puppies that make them irresistible as a pet and companion."
Bryson Hopkins
Retirement Plan Consultant
Phone: (980) 213-5991
Bryson@Nova401k.com
Bryson Hopkins joined the firm in 2013 as a Retirement Plan Consultant covering the North Carolina and South Carolina marketplaces. Based in Charlotte, Bryson's responsibilities include building and cultivating relationships with financial advisors, insurance agents, RIAs, CPAs, DCIO representatives and recordkeeping product partners across the region.
Bryson brings with him over 8 years of experience in the financial services industry from some very well respected firms including Wachovia Securities, Prudential Financial and John Hancock. Bryson's experience as both an internal and external wholesaler gives him a valuable perspective on what is important to advisors and their practices. His experience in dealing with intermediaries from all kinds of different experience levels, backgrounds and disciplines make him uniquely qualified for his current role.
Bryson brings a fresh approach to helping advisors with their qualified plan opportunities by assisting them from a consultative, solutions-based approach. Bryson understands that advisors are hired to find solutions, not provide a product so he is able to assist not only with plan design ideas, but is also very good at leveraging resources available through a number of different strategic partners.
In 2004, Bryson graduated from the North Carolina State University with a B.S. in Business Management, majoring in Finance and Marketing. He is an alumnus of the Pi Kappa Alpha Fraternity, Alpha Epsilon Chapter. Bryson was born in Raleigh, NC, but spent most of his childhood and teenage years growing up in south Charlotte, NC. He enjoys any kind of football (soccer included), playing golf, and spending time with his family and friends.
Bryson's Industry Advice
Bryson's industry advice is directed at the advisor community. "Expect more from your TPA. Ally yourself with a TPA who is proactive and that can help you achieve your goals. A TPA is supposed to be technically proficient, but do they listen to you? Do they communicate to you in a way that is easy to understand? Perhaps most importantly, does your TPA have someone dedicated to you? A TPA who has dedicated financial advisor support can be invaluable when it comes to assessing needs and positioning services."
Bryson Dishes on Dogs
Bryson and his wife Brooke, have a Pomeranian named Bella, but his favorite breed of dog is Boxer.